Presource® Kitting Services
Presource® provides relief via insight-driven solutions that empower healthcare providers to take control of their surgical supply chain and clinical practice.
Redefining value: Our surgical kitting services enable efficient, data-based optimization of custom procedure pack programs to help you maximize value of your resources throughout the delivery of care.
To the point (of care): Count on our scale and expertise to reliably meet your custom procedural kitting needs.
Meeting demands every day: Backed by deep data and tenure, our custom procedural and surgical kitting solutions help you optimize the delivery of high-quality care.
Pack pricing shouldn't be an enigma for supply chain leaders
"With our data, we can benchmark and make targeted recommendations that drive value for our customers."
—Carl Hall, VP/GM of Presource® Products & Services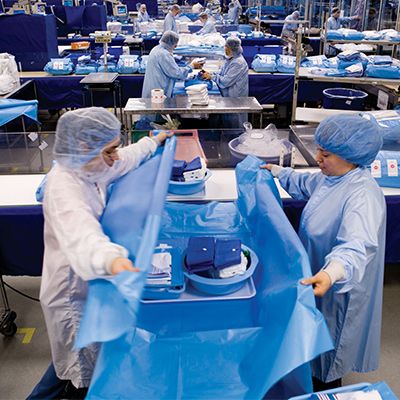 Presource® Medical Kit Products
Presource delivers insight-driven standard and custom procedural kitting solutions enabling you to drive clinical and operational efficiencies in patient care.